Hiking Wind Shirts and the Patagonia Houdini
---
In recent years the popularity and availability of wind shirts or ultralight wind jackets have both increased, and as many have found, these pieces often fit in very well with active outdoor pursuits including backpacking and hiking. These specialized jackets focus on light weight, simplicity, full or mostly single layer construction, and have a design focus on performance in a layering system and in the outdoors.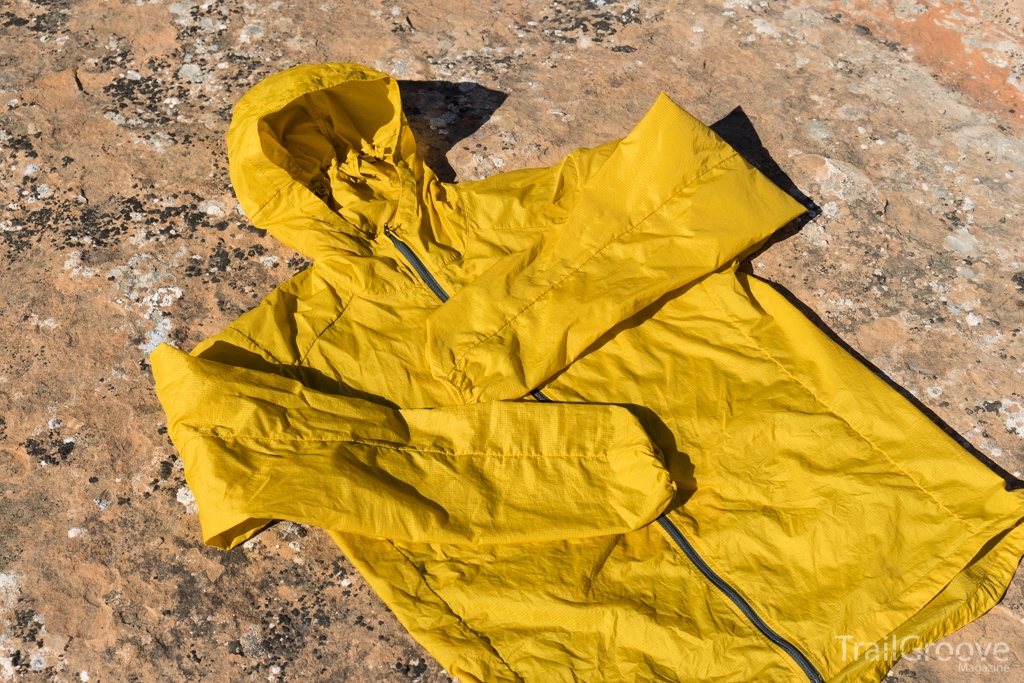 A wind shirt is made from nylon fabric that has a dense weave and thus is highly wind resistant, but more breathable than waterproof breathable rain gear. On the flip side wind shirts aren't waterproof like rain gear, but are usually treated with a DWR to repel light rain and snow. Unlike a traditional wind breaker jacket, since the garments are made from such lightweight fabric and are so simple most wind shirts weigh literally only a few ounces and take up little space in a pack when not in use.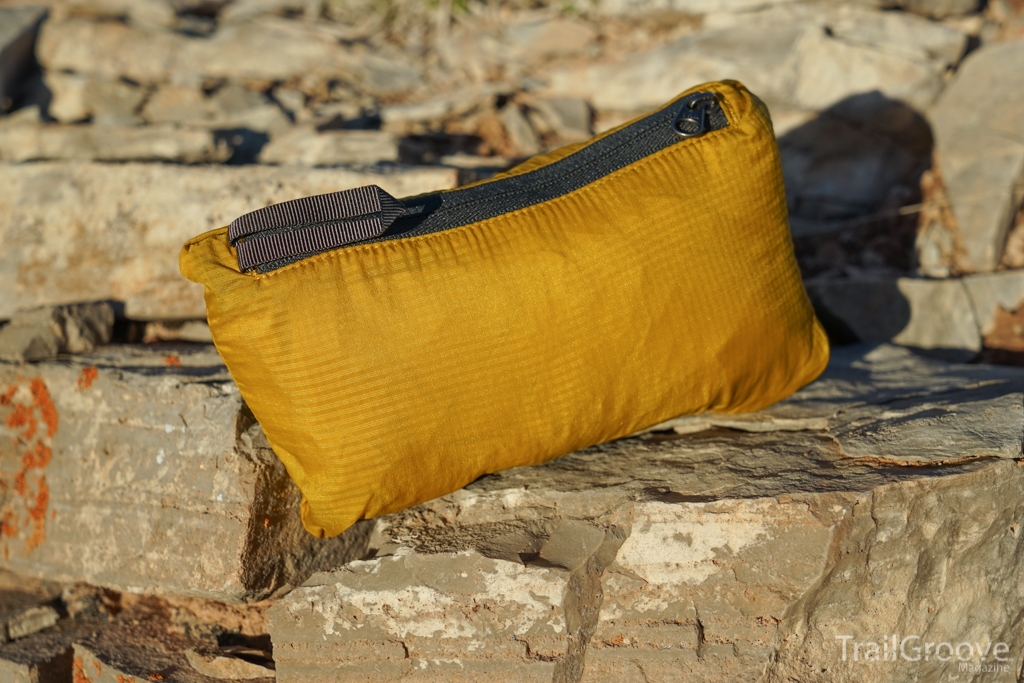 In use, a wind shirt is a specialized piece of equipment and as such, I find them mostly useful for specialized scenarios. Where a wind shirt excels is in cool to cold weather combined with high output activities where little to no external moisture will be encountered – my Patagonia Houdini will get me through a quick shower…but not for long. Under the Houdini I like to wear any type of long sleeve synthetic hiking shirt (preferably a zip-neck in cool weather as well – I like the REI Coop Tech Shirt) with the fabric weight increasing as temperatures drop, with perhaps an additional lightweight next to skin synthetic layer if needed.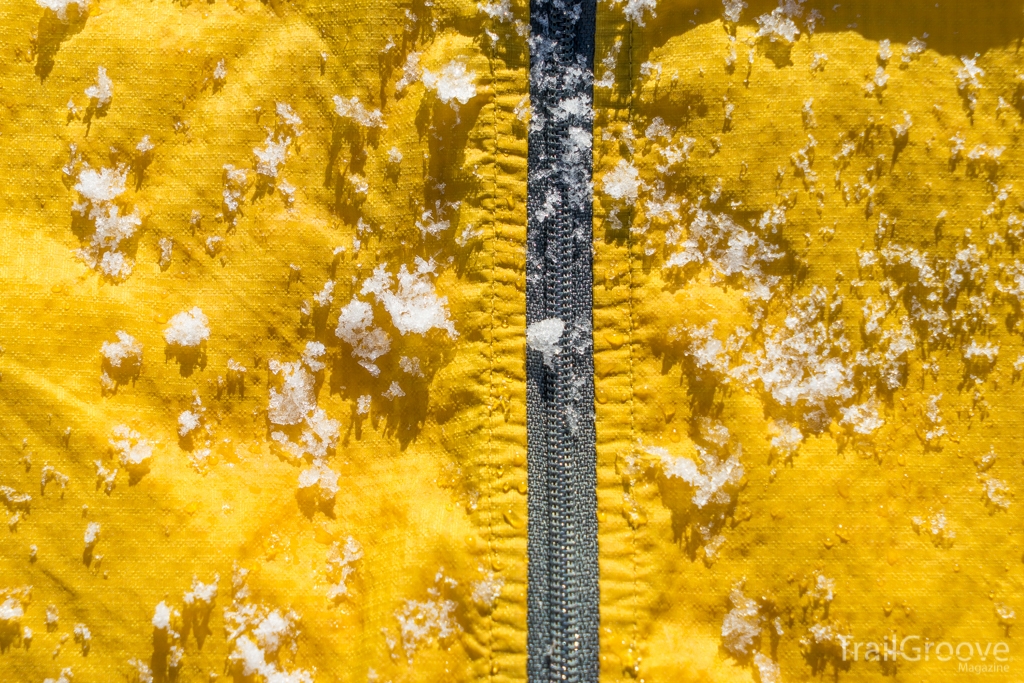 For my personal use, I haven't found a wind shirt useful for backpacking where I'm already carrying a real rain jacket. The rain jacket already blocks wind, and unlike the wind shirt is actually waterproof and can be worn in extended rains – a wind shirt will just add weight to my pack here. But a rain jacket isn't as breathable. I don't backpack at a very high pace, much preferring to hike at a moderate pace with fewer breaks to make my needed daily mileage, so this isn't an issue for me. I also always select rain jackets that have some direct venting (pit-zips or vents) like the Marmot Essence and of course, there's always that full length zipper in the front of a rain jacket for venting. And even though a wind shirt is pretty light, one of two ways to end up with a lighter pack is to leave things at home.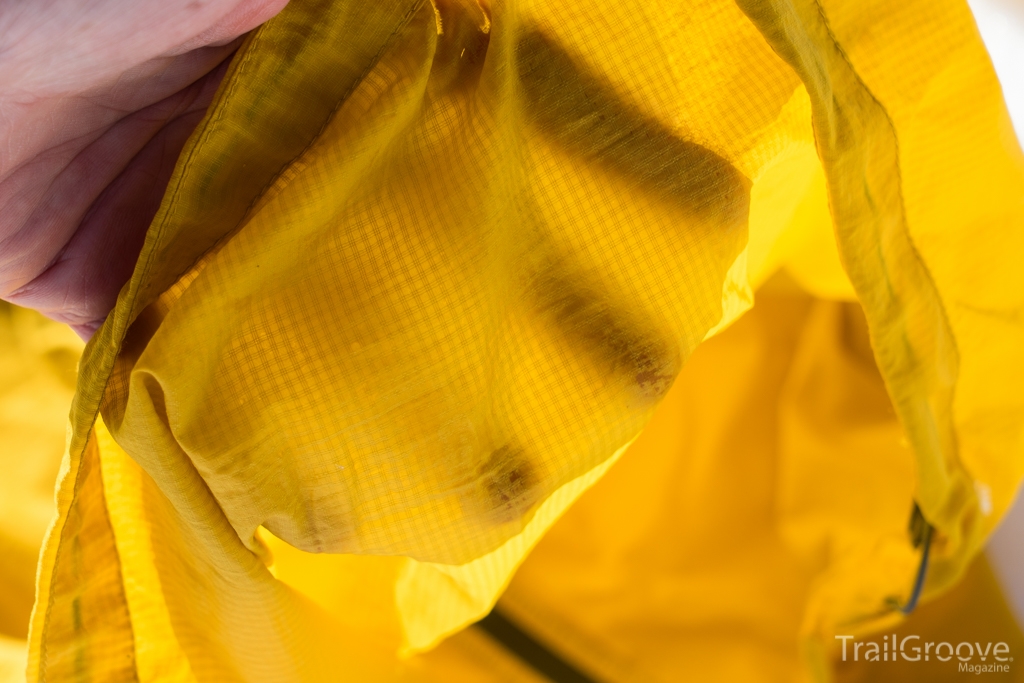 If you like to hike at a faster pace or sweat a lot, the wind shirt will make more sense with its ability to keep the chill off without adding bulk and weight, but still providing additional breathability. The exception would be for winter backpacking – when you're hiking or snowshoeing through the snow with a pack no matter your pace it's all high output, and additionally in such cold temperatures the wind shirt will easily shrug off moisture of the solidly frozen variety in such cold temperatures (teens or colder). In these conditions the wind shirt does the job of blocking the wind while allowing the additional breathability you need.
While wind shirts see very limited backpacking use in my case, I do however, use a wind shirt or jacket extensively for day activities when it's not likely to rain in all seasons other than summer. Day hiking, running, biking, or really any type of outdoor on-the-move activity are a perfect time to break out the wind shirt as your outer upper body layer. And it's doesn't have to be windy (in some of the activities like biking it will be windy no matter what of course), the wind shirt will add substantial warmth in all conditions and remain breathable.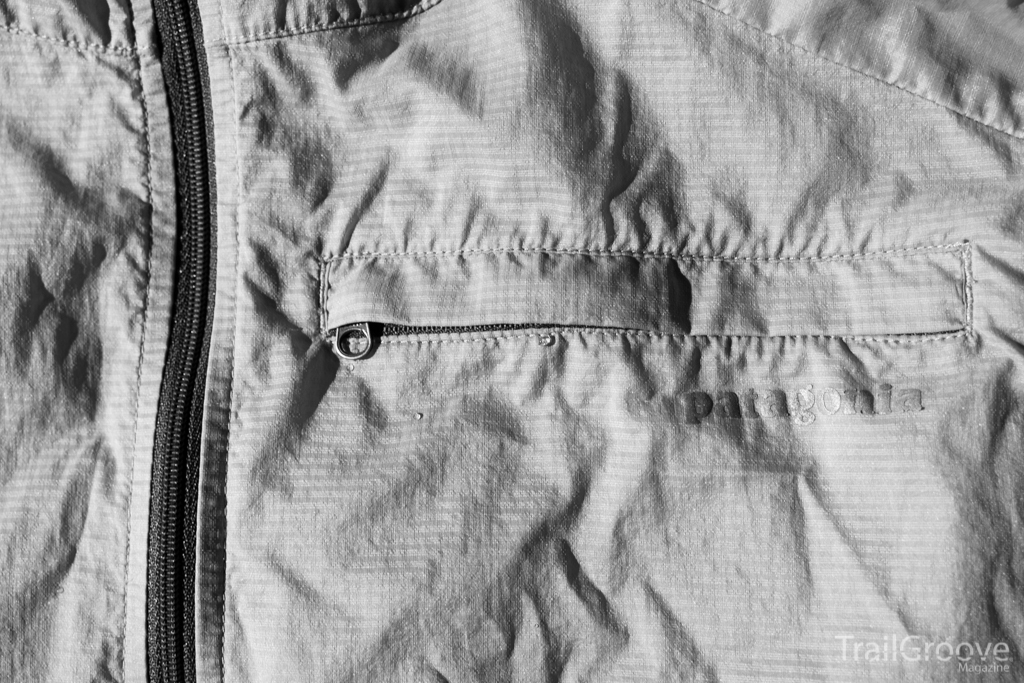 The Patagonia Houdini
As featured throughout this post, my preference for a wind shirt or jacket has always been the full zip Patagonia Houdini. And for a quick review: At just a few ounces, the Houdini packs into its own pocket, features a lapel pocket, adjustable hood and waist, and a full length zipper with elastic cuffs. Everything you need without anything you don't. The Houdini has a slim fit, if you're between sizes I'd suggest sizing up. The Houdini is offered in a full zip hooded version as shown here (I always prefer a hood in any type of jacket), or in a vest, and in the past as a pullover. And speaking of hoods, the Houdini's hood works well when deployed (particularly useful if biking as it easily fits under a helmet to block wind), but if it's windy and you prefer not to use the hood, you can tuck it inside the jacket to prevent flapping.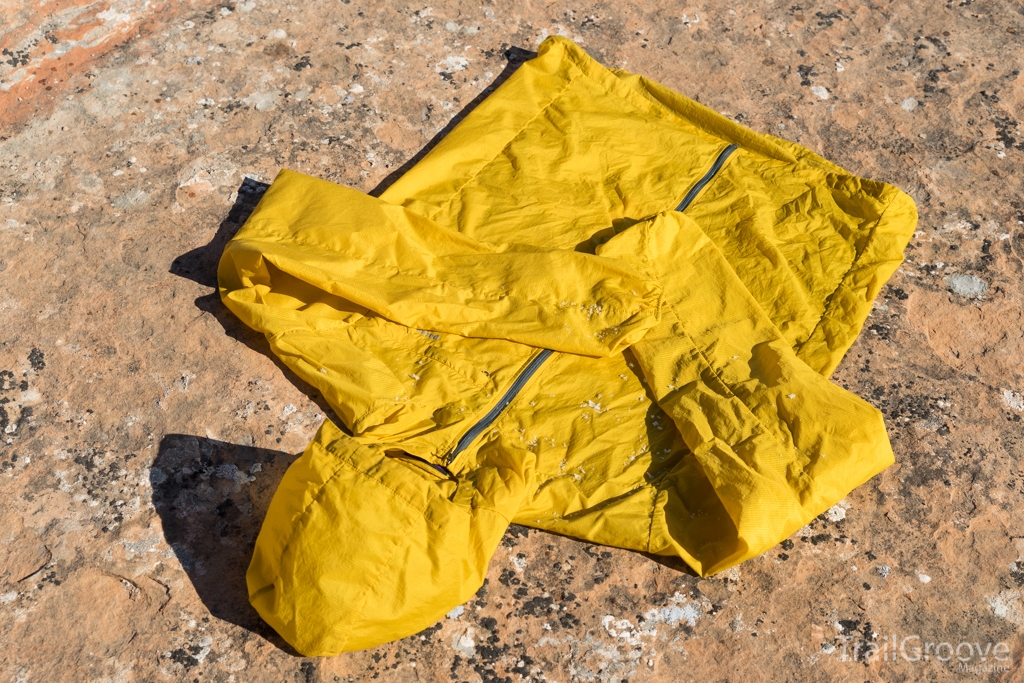 The DWR of the Houdini is good, but do not mistake it for a rain jacket – you'll likely have just enough time to get to shelter without soaking your inner layers if it begins to rain. But the Houdini is excellent at blocking wind and adding warmth in any condition; again perfect for those high activity pursuits because it doesn't weight you down and doesn't add bulk, a bit like gaining the benefits of a jacket without feeling like you're wearing one when you're on the move.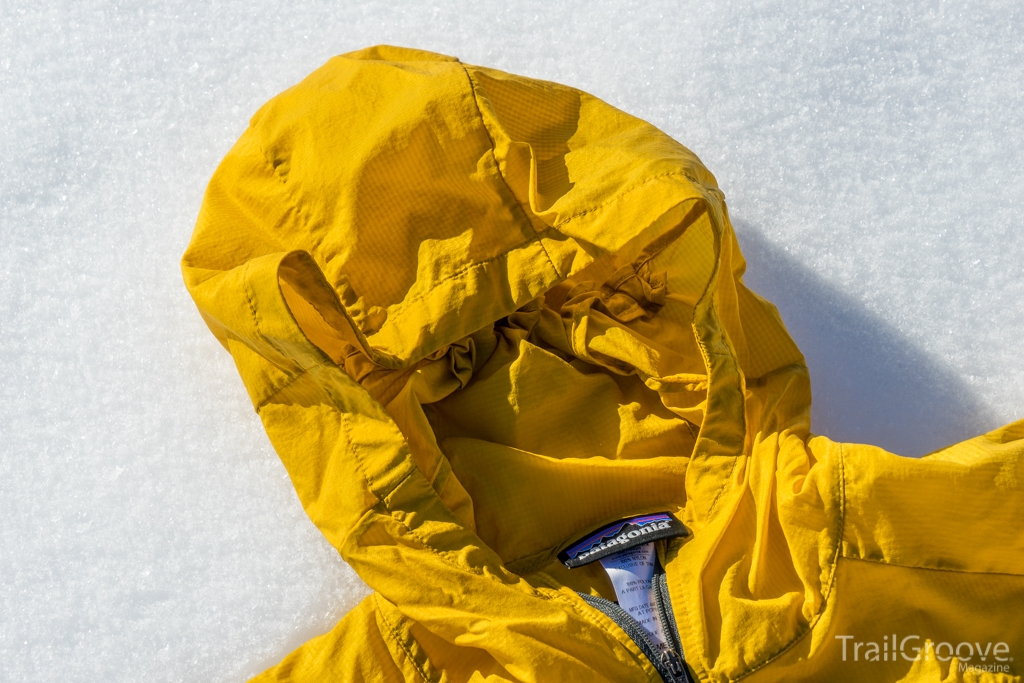 Overall all of our activities in the outdoors vary a bit, but no matter your outdoor pursuit or method of accomplishing said activity, the wind shirt likely has a situation where it would work as well as it has for me for all of us. Many wind shirt options are out there. My choice of course is perhaps the most popular and a classic choice – the Patagonia Houdini, which retails for $100 but can be found on sale. You can find it here at REI or at Backcountry.com.
Some other wind shirt and jacket options in this category to consider include the Mountain Hardwear Ghost Lite wind shirt, Marmot DriClime, the RAB Windveil jacket, and the Marmot Trail Hoody.