Firepot Spicy Pork Noodles Review
---
Ever since one of my favorite backpacking meals of all time – the Pad See You noodles from Backpacker's Pantry was unfortunately discontinued, I've been a search for a simple, but good rice noodle dish with an accompanying meat protein. The Pad Thai from Mountain House is a recent meal that ends up being a close contender to my old time favorite, and the latest meal with this theme I've tested is the dehydrated Spicy Pork Noodles from Firepot, who makes pre-packaged, just add water dehydrated meals in the United Kingdom.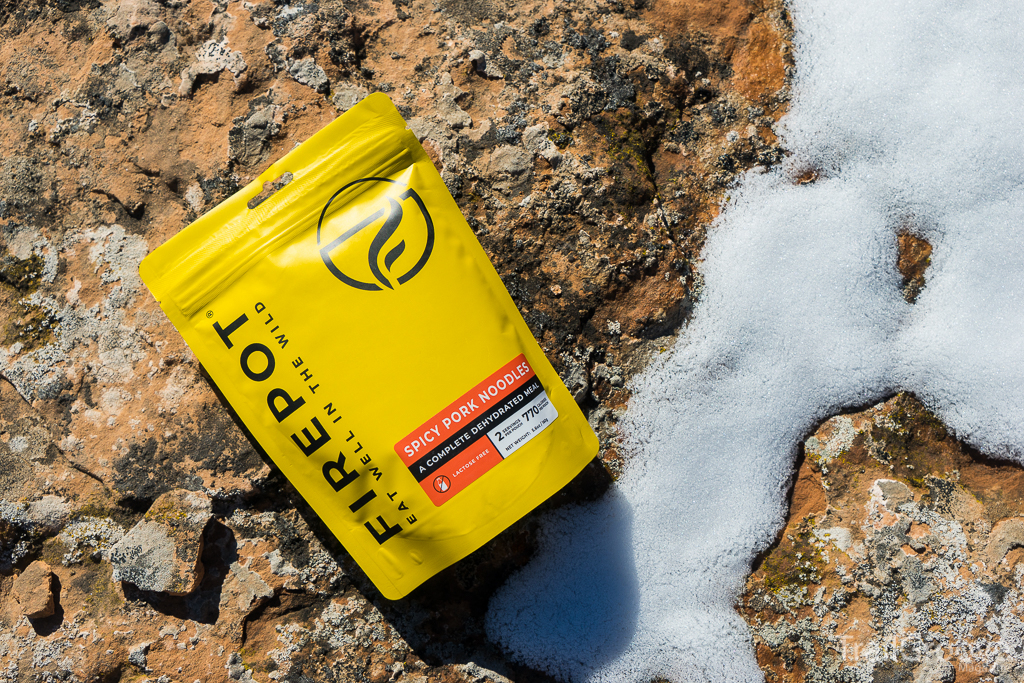 This meal is based on rice noodles, ground pork, and various vegetables and spices including everything from honey to fish sauce. The meal is not freeze dried – but rather dehydrated, and I assume in order to assist with this process, everything in the bag other than the noodles is of a very finely chopped type consistency. This being the second meal from Firepot that I've tried, I was already accustomed to their easy fill process – fold the bag to create a crease at the fill line mentioned in the instructions (the scale is printed on the side of the bag), and then just fill to that line which makes things easy. The meal takes 1.75 cups of boiling water and 15 minutes of rehydration time. The bags are harder to open than most other meals I've tried – doable by hand but it may help to have a small pair of scissors or a Swiss Army knife on hand to assist.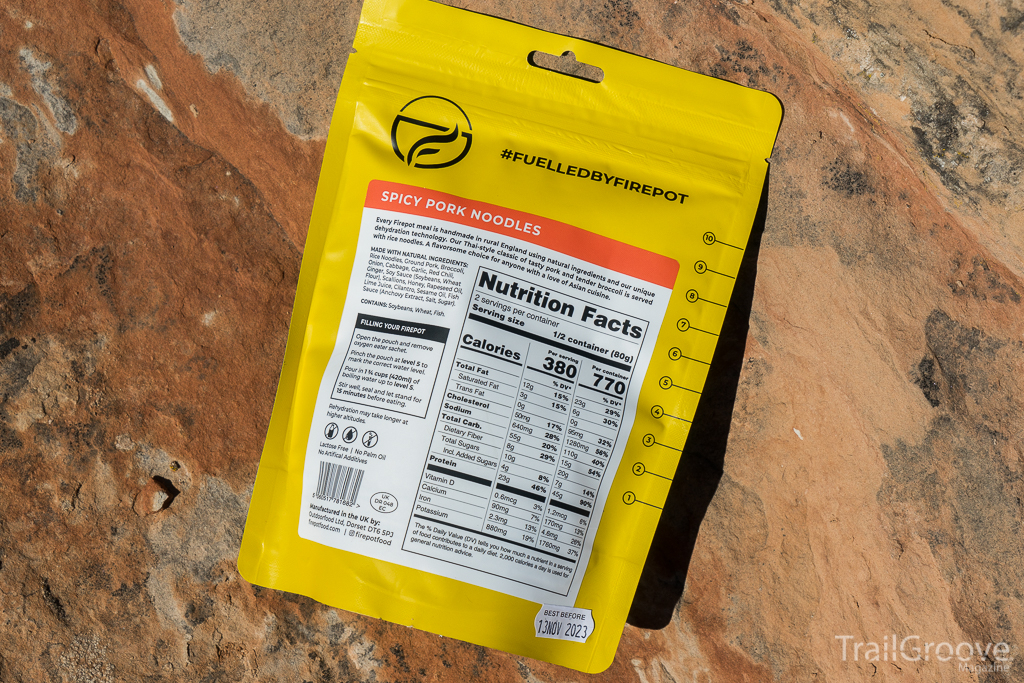 After rehydration, the consistency of the meal was perfect, with everything having rehydrated adequately and without any resulting soupiness. Taste wise and as you'd expect from the name of the meal, the spice is definitely there and may even be too high for some palates. However, beyond that I just wasn't getting a much flavor as I'd hope for at the end of the day. For me adding some Yellowbird Ghost Pepper Sauce solved the issue quickly – although I wouldn't say the meal necessarily needed the additional heat. Other ways to help would include some extra seasoning such as black pepper, garlic powder, sriracha, or so long as you're good with adding even more sodium, additional soy sauce from a packet. The ingredients already in the meal are good however, and 770 calories in a compact package is great. So I believe the meal is good – it could use just a little something.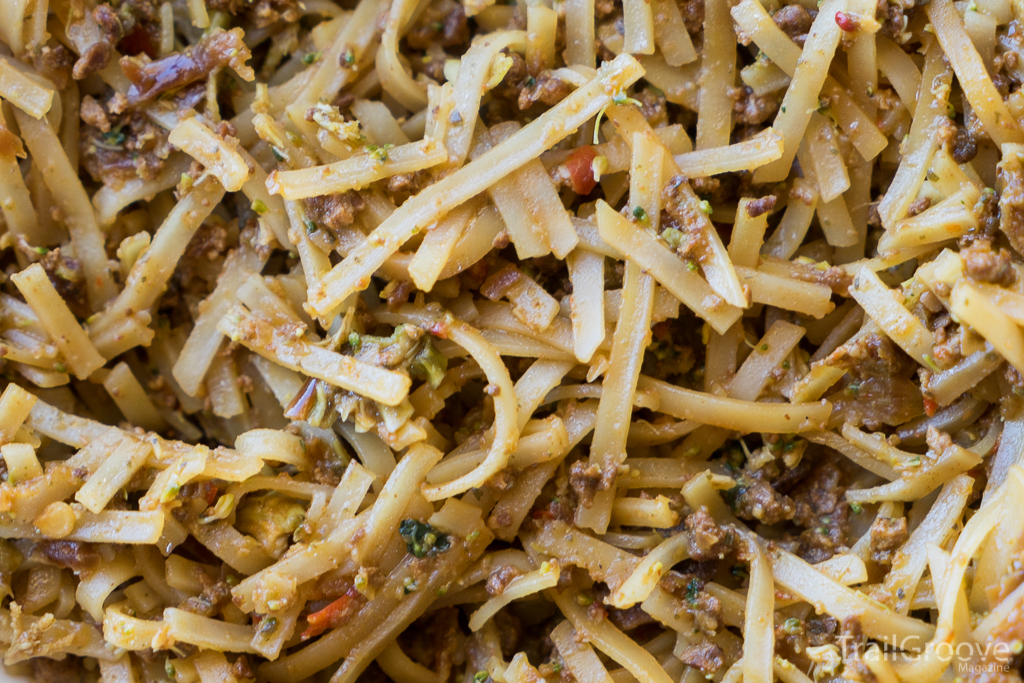 Overall, and while I'm much higher on Firepot's Chili Con Carne Meal, I think their Spicy Pork Noodles Meal makes more of a good base to improve upon on your own if you're up for it. If you like spicy Asian cuisine, the meal is workable in whatever way you want to take it from there, and I would suggest packing along a few extra additions to take this particular meal to the next level. This could include your favorite hot sauce or favorite seasonings that you might like to add to similar noodle dishes, and allows you to suit this meal to your own tastes.
You can find the Firepot Spicy Pork Noodles Meal here at REI.