Good To-Go Chicken Pho Review
---
Many years ago, I was stuck at a cubicle all day under fluorescent lights in the corporate world. In such an environment one has to find small ways to make their days positive – getting your favorite morning coffee, a lunchtime stroll, or looking forward to that dedicated Friday lunch spot. One such eatery was a local restaurant that specialized in one thing: Vietnamese pho. Perfect on bitter winter days, the dish for me is a satisfying blend of a flavorful soup broth and noodles but with a heavy dose of freshness as well – something one might think could be a challenge to replicate in a backpacking meal. Now moved on and no longer working by fluorescent lighting and far removed from my favorite pho restaurant, the chicken pho from Good To-Go seemed like a perfect way to mix old food memories and backpacking alike.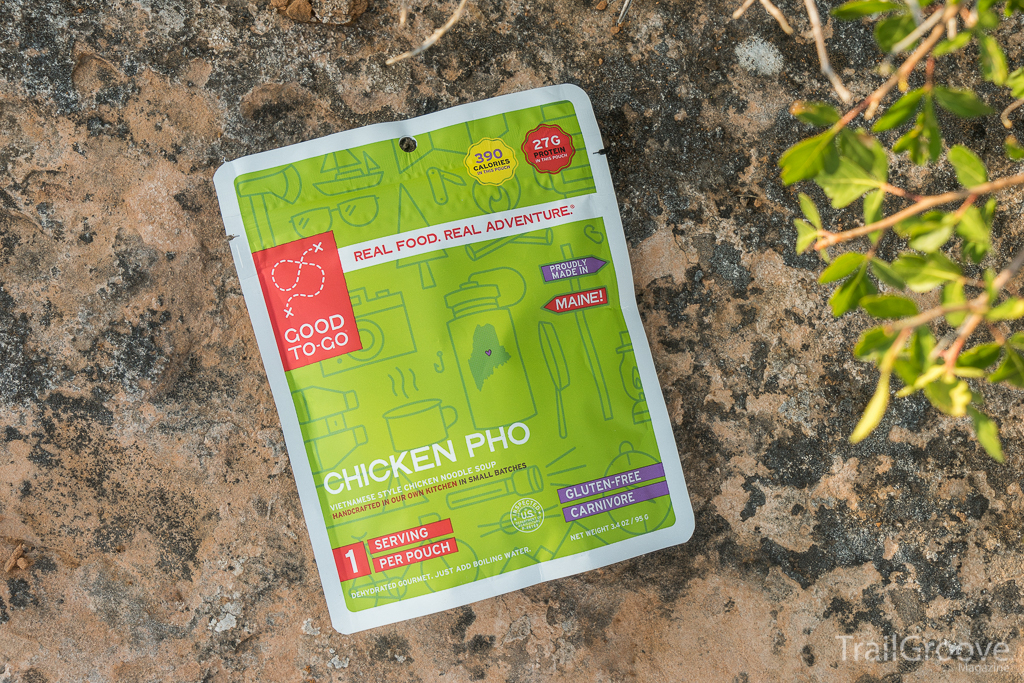 The Good To-Go Chicken Pho Meal is available in 2 options – either a single serving pouch that has 390 calories and a double serving meal with 780 calories. Either way the meal is based on good looking ingredients – typical for Good To-Go – like chicken, rice noodles, cabbage, and numerous spices and seasonings plus other vegetables that really bring the flavor like ginger and shallots. The single serving meal packs in 27 grams of protein and quite a bit of salt as well – over half your daily intake. Keep in mind that if you're taking the double serving meal out solo, some smaller pot / mug combos may pose a problem and require 2 boils since the double meal requires 800ml of boiling water to make. Single or double, the meal is ready in 10 minutes. An included powdered lime packet is included that you can add to taste.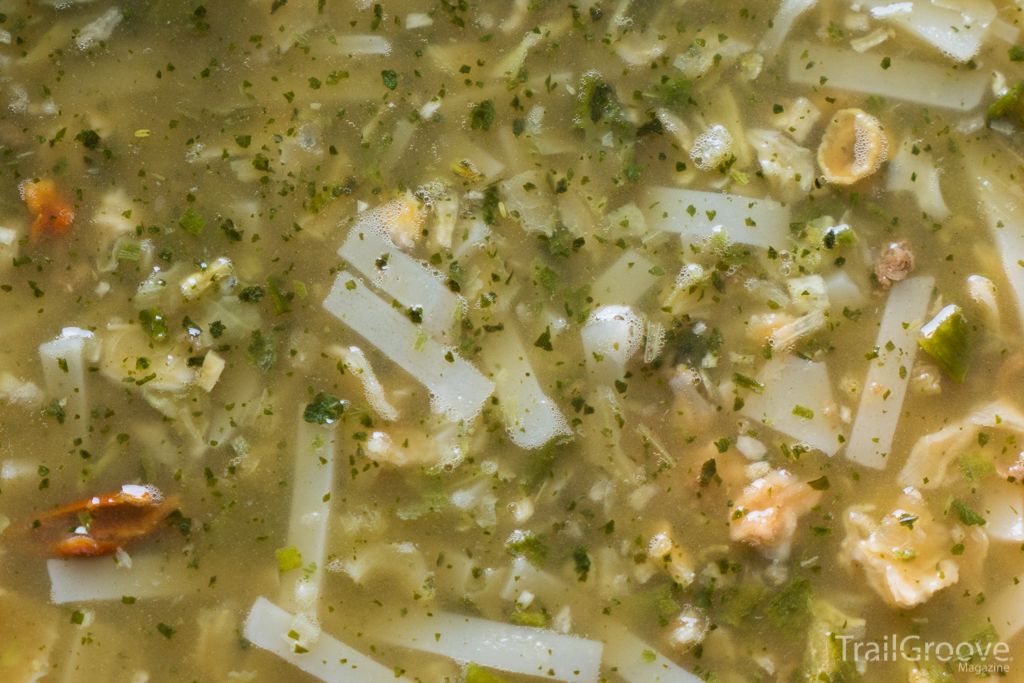 Once ready to go, I found that the meal actually already had sufficient lime flavor for me and adding any of the included lime packet caused the lime flavor to become a bit overpowering – perhaps save this to add to your water the next day. While soupy is usually a word I use in a negative fashion for freeze dried backpacking meals, it is to be expected of course for a pho. The broth is ample and surprisingly, so is the chicken – although the meat component could always be more in a lot of backpacking meals and that's still the case here I'd say, it's at least present and noticeable. The spice level is there, but should be manageable by nearly all eaters. Overall the meal tasted good – although the lime level was already spot on for me without adding any more. Noted while eating the meal however and then later confirmed by looking at the nutrition label – it seems the meal could use more fat and more of a savory note. I may throw in some crushed cashews next time and perhaps a backpacking staple that I often have along – olive oil – just to help out in that department (although perhaps not all that traditional). Either way however, the chicken pho meal from Good To-Go is well, good.
The single serving pouch of Good To-Go's Chicken Pho retails for $10 with the double serving going for about $15. You can find the meal at Good To-Go, here at REI, and here at Amazon.