ULA Equipment Spark Kid's Backpack Review
---
Backpacking with kids is all about progression – from the first overnighter where you might be carrying all the family gear as well as the kid, to those first short trips later just a short distance from the trailhead and as far as young legs – or young attention spans can make it. However, once you pass these stages and your kid can start to carry more than just a small day pack with just a couple very light weight items and your trips begin to venture farther into the backcountry, a real pack is in order. This will not only offer up comfort for the child, as a daypack will no longer be ideal for more bulky and heavier items, but so that you as the parent, can start to offload (very carefully) just a bit of that weight you've been carrying in family gear through all those earlier years. The Spark backpack, offered by Ultralight Adventure Equipment (ULA) is one such pack that offers all the features of grown-up backpacking packs, but downsized for kids.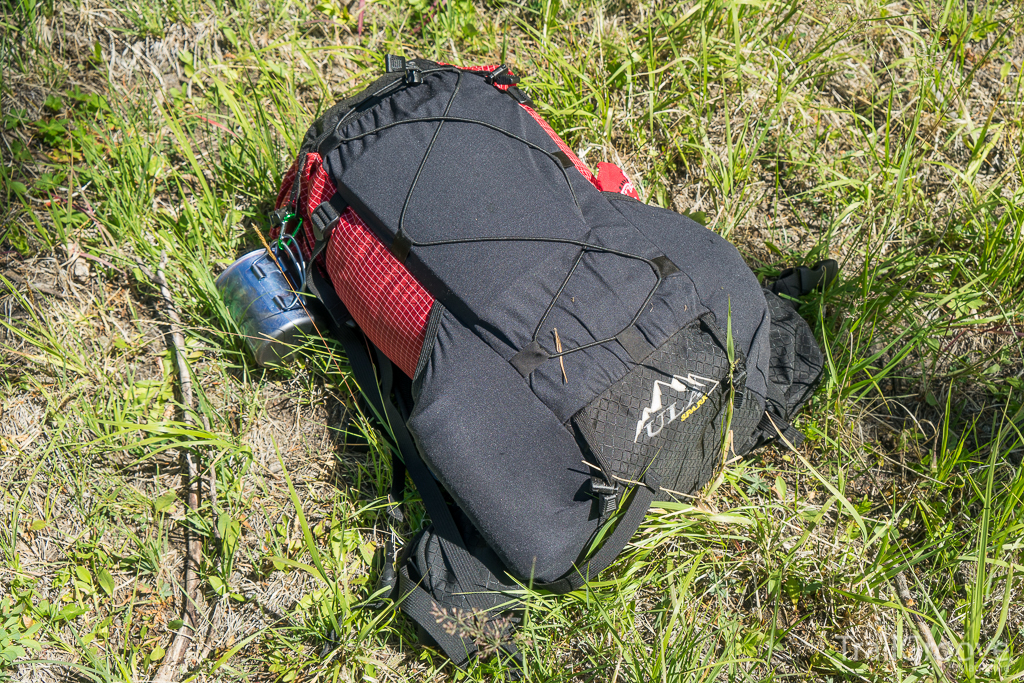 The ULA Spark is based on two packs that I already use myself: The ULA Circuit that I've been carrying on anything from 1 to 9 night trips for years, and the smaller ULA Photon that is more appropriate for more ultralight shorter trips or as a large daypack. The kid's Spark features the hoop frame of the Circuit for weight transfer to the hips, along with a removable aluminum stay like the Circuit. Closer in size to the Photon however, the size is more appropriate for what you'd expect on a kid's backpacking pack. The Spark has all the same features of the Circuit or Photon, like a sturdy hipbelt with hipbelt pockets, load lifters, side pockets, an exterior mesh pocket for storing items you might want during the day, and a roll top main compartment that has a small pocket and hydration pouch inside – both are removable. Also removable, but on the outside of the pack are two handloops that can be used to rest hands during the day and water bottle holsters.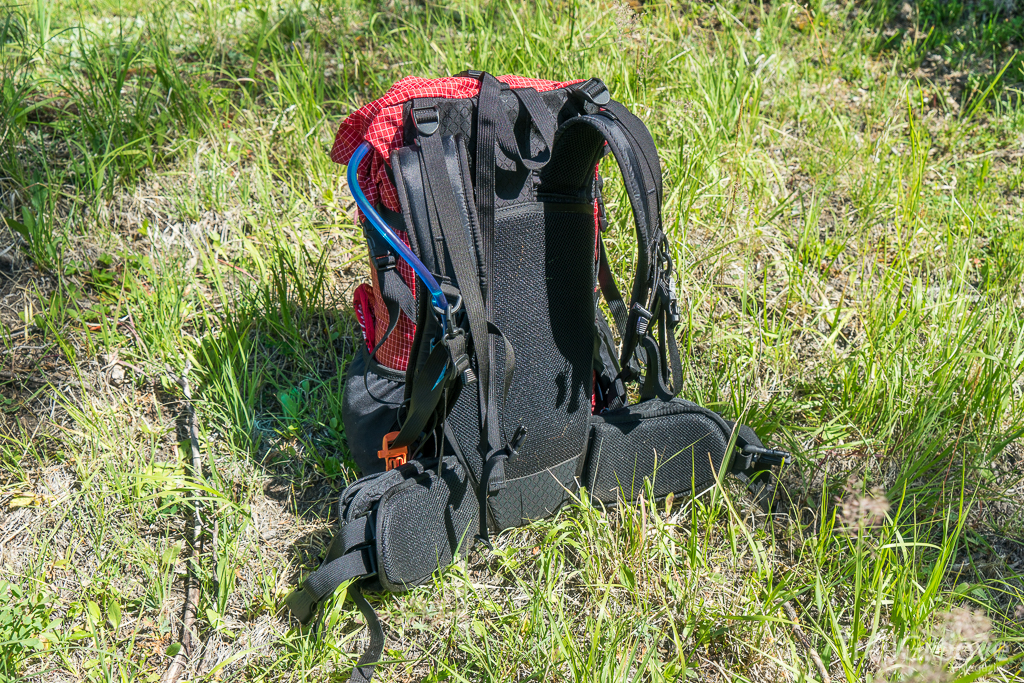 The pack is available in multiple colors of Ultralight Adventure Equipment's Robic fabric, a camo Cordura option, or more recently even X-Pac. You can also even customize the color scheme using ULA's customizer tool. The Spark is $199 and is listed at 37.5 ounces (includes all removable options; as measured). The pack comes all set for the torso size that you select when purchasing the pack, but is adjustable (via a shoulder strap Velcro attachment system) as a child grows and until they can fit into an adult sized pack. You'll also need to select from one of several available hip belt sizes, and replacement / different sized hipbelts can be purchased separately. Capacity wise you get 2500 cubic inches / 41 liters of total capacity, and the pack is rated for up to 30lbs, but you'll be unlikely to use to the pack up to that weight capacity as it would be too heavy for most kids – at least as long as they aren't adult sized yet.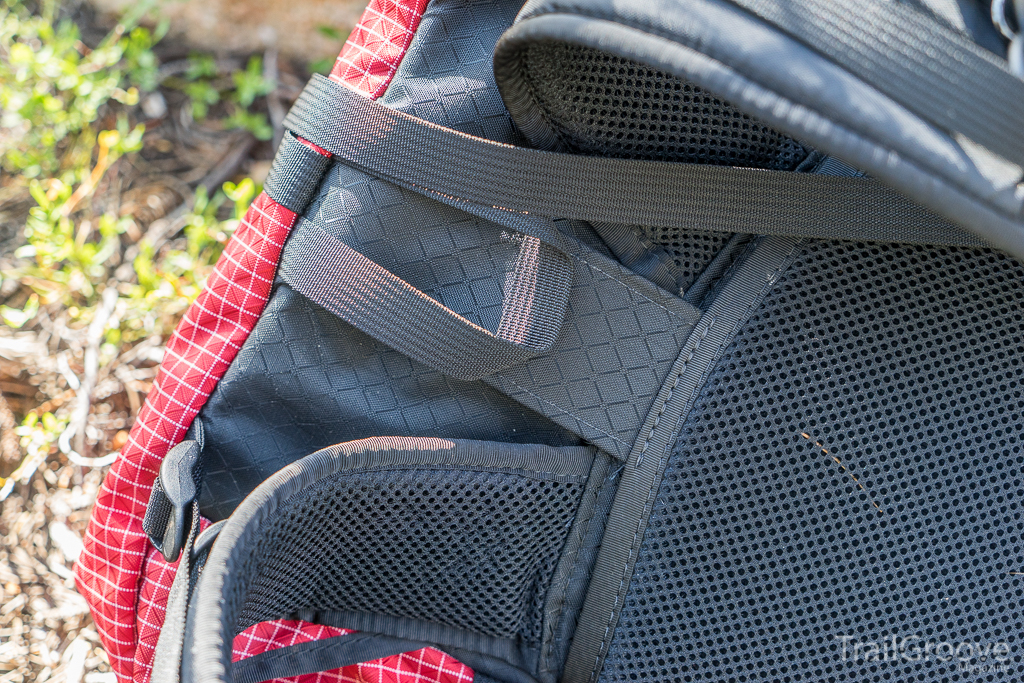 In the field the ULA Spark has performed very well and is a stout, durable, and comfortable pack for kids that can stand up to the abuse the pack very much will encounter, a given when backpacking with a kid. While the pack comes in at 37.5 ounces stock, the removable items allow you to get that down a bit. In our case, removing the water bottle holsters, interior stash pocket, and the hydration sleeve saved 2.5 ounces. One could go even further if you were up for removing the handloops, shock cord, and / or the aluminum stay – which can be custom bent to the shape of your child's back.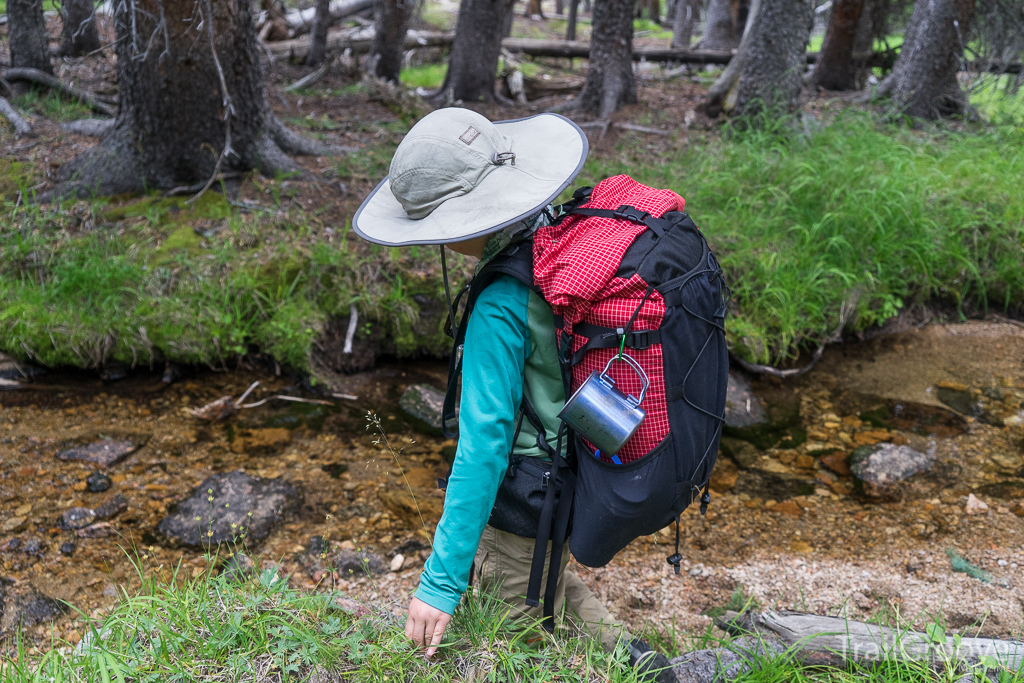 Most of all the ULA Spark offers convenience – a way to keep snacks in the hipbelt pockets, a way to setup a hydration system, and enough room to carry some bulky, but lightweight items so your child can help carry some of all that family gear. Typically, I like to setup the Spark so that my 8 year old is carrying his own uncompressed (to take up empty pack space) lightweight down sleeping bag (hand me down Western Mountaineering Ultralight), a lightweight sleeping pad, water, and minimal odds and ends. You will want to measure the weight with a good backpacking scale, to make sure you aren't exceeding an acceptable weight range for your kid, along with a normal scale so you can find out how much your kid weighs as well. 15% of your child's weight including the pack itself and water is about as high as I've found acceptable to go for the trail, 10% is better.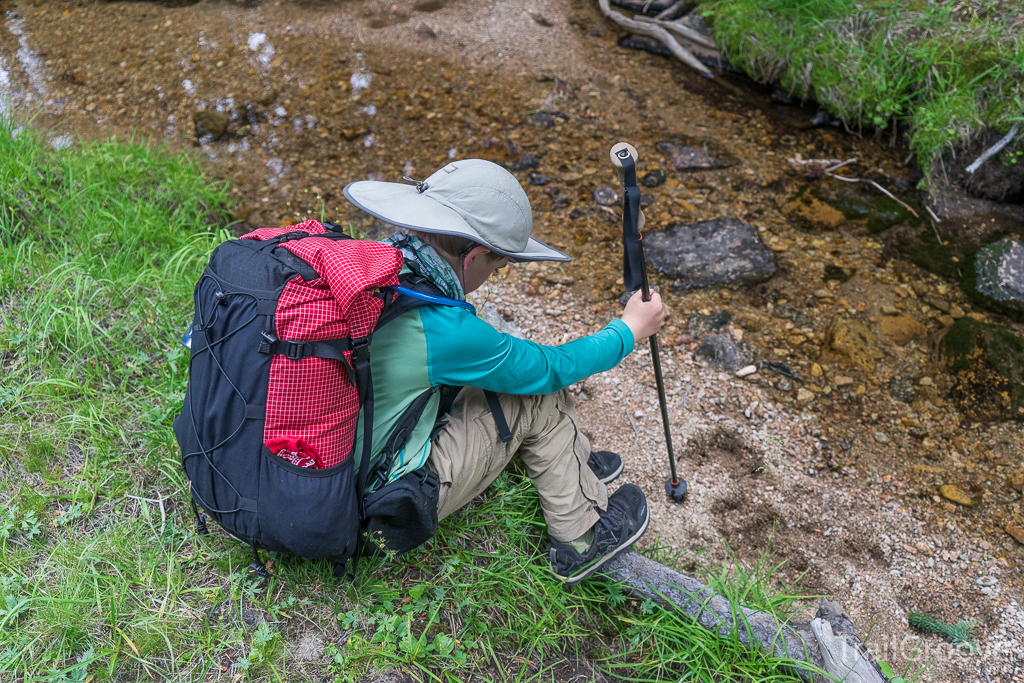 Whatever you find to be the ideal pack weight, with the features that the Spark has inherited from ULA's other proven adult packs like the Circuit (hoop frame, stay, robust hip belt), you can rest assured that when worn and adjusted properly, the Spark will transfer most of that weight to the hips as it should. And best of all, since the pack is adjustable when it comes to torso height, this is (at least one thing!) that you won't have to trade out every year or every other year as your child grows.

The ULA Spark Kids Backpack retails for $199. You can find it here at ULA Equipment.